Starting an e-commerce business is a hard work with many steps and decisions that need to come together at the right time. You want to start your own dream venture and make a big name for yourself but, you don't know where to start.
There's no shortage of information online on how to start an e-commerce business. A quick Google search reveals millions of results on the subject.
But all that information might be more of a hindrance than a help.
Why?
Because you don't need more information. You need the right information at the right time. Else, you may end up running in circles with a product that only you love.
But, how to make others feel same about it?
Now, that you're out of time and money, you will have to start over which is no good.
This is especially true when you're starting your first e-commerce business. At the outset, you don't know what you should know, so you end up trying to know everything. That's a bad recipe which will only build up frustration.
While it's great to embark on your new e-commerce business with lots of big ideas, we suggest putting aside your ambitions and focusing on the most practical steps of your e-commerce business plan first.
To help, here's a comprehensive resource list. This is created in a logical order based on how you would research, build, launch and grow a profitable e-commerce business.
Thanks to the internet, there is essentially nothing stopping you from creating and launching a product in less than a week.
So, how to launch your own e-commerce business?
1. Choosing a Product
First, find out a product that will sell. Before building an e-commerce business it is important to know what products you want to sell.
This is often the most challenging part of starting a new online business.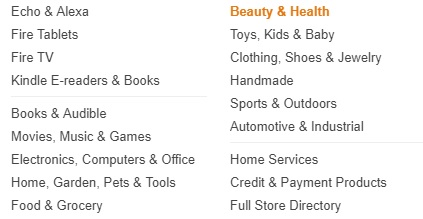 Build strategies that you can use to find product opportunities.
Explore the best places to look for product ideas, and finally, settle on a trending product that would sell.
Once you have a product idea in mind, how do you know if it's a good idea or not?
You can take help of a professional business advisor, or find a mentor, or even speak to the industry biggies who have been in your situation.
Run exhaustive evaluations methods, checking both the product itself, as well as the market for your product choice.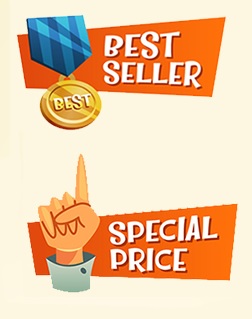 Next, you need to obtain your product.
After finding your product idea and evaluating them, you must now figure out where and how you're going to obtain your products.
There are various methods for acquiring your products.
So, you need to learn about the pros and cons of each method.
There are several things you need to consider when deciding what your product offering will be. You will want to find something that has a large global demand, high margins and can be easily warehoused and fulfilled.
Google Trends, eBay Top Products, and Amazon Bestsellers are all great resources to help you identify hot products.
For example, fidget spinners which became hot-selling items, with new websites selling them popping up daily.
The earlier you spot a trend, the better your chance of turning it into a thriving online business.
Pick something that you will be interested in because you're going to have to invest a lot of time and energy if you plan on launching a successful e-commerce website.
The more enthusiastic you are, the easier it will be.
2. Find out the resource for your product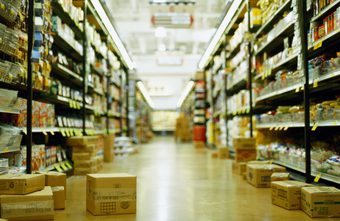 If you're a manufacturing entity, then it is good enough. Else, you need to find a good manufacturer.
You might have a great idea and an endless source of website traffic, but if your manufacturer can't keep up with demand, your business will suffer.
Communication is the key! Especially if you are contracting an overseas manufacturer that you identify through a re-seller.
You can start with interviewing potential manufacturers. There will be dozens of companies who will promise tons of things. Mainly because you are a new business with lots of funds to invest. So, stay cautious against such agencies.
Your initial inquiry should consist of very specific questions. If they didn't answer all of these questions in their response, you can automatically cross them off the list.
When you're left with only a handful of manufacturers, in the end, don't just focus on the cost but also take communication as an essential factor.
A good, well-communicating manufacturer will be easier to rely upon.
3. Research and prepare for the competition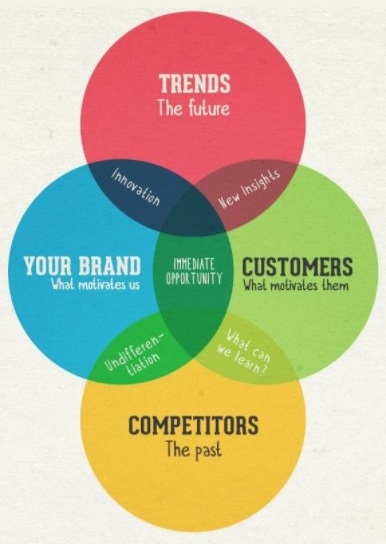 You've found your product, evaluated the potential and sourced your supplier.
It's time to write your business plan, but before you get into that, you'll need to research your competition thoroughly so you know exactly what you're up against.
There could be situations where your product might seem a little faded in front of the competition.
Or the competition might be having a larger share of the market despite having an inferior product.
In both the cases, you need to work both on your product and your marketing strategies.
4. Create your business plan
With your competitive research complete, it's now the perfect time to write your business plan. A business plan will be your roadmap that helps bring your ideas and thoughts together.
A business plan is vital so that you can determine how to best move forward and most effectively compete.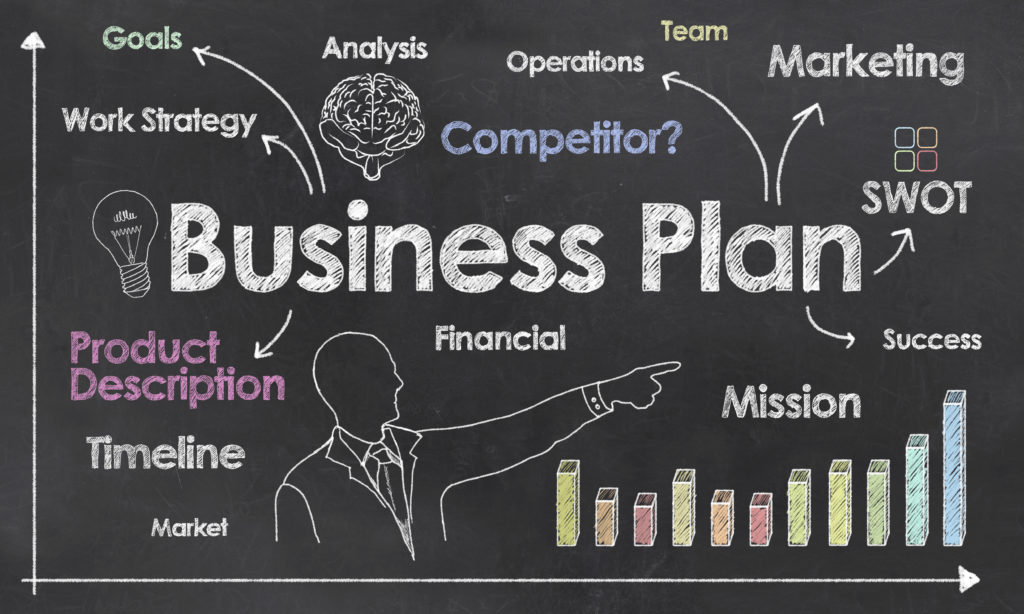 You have to do the entire analysis of everything from managing the profit sources, your team, to little things like finding a good place to work from.
Drafting a business plan that looks not only attractive but also fetches an investment is a good one.
5. Register your business
With a business plan in hand, now is a good time to consider your options for registering your business. Before going legal you need to find a suitable name for your brand.
Aside from finding an actual product to sell online, another difficult decision is determining your business name and choosing an appropriate and available domain name. Come up with a brand name and secure your online presence.
Tip: Make sure you check for trademarks associated with a name (if any).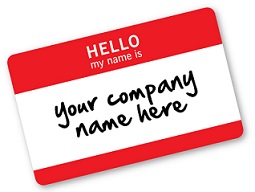 Your brand name needs to be not only memorable and appealing to your target audience, but it also needs to be available in the form of a domain name and social media handles.
Try going for the dot-com version always, even if you have to pay a premium for it from a domain flipper.
Also, check whether that name is already present on the social media channels or not.
After selecting a name, choose an appropriate trademark. A trademark that easily embeds into a person's memory so that he/she can identify your product just by seeing it; is an ideal one.
6. Develop your website.
You must already have a website layout and logo concept sketched out by now. It is time to make it live. You can get in touch with website developing agencies or get into it yourself.
Today, there are several ways you can create your own website.
Options like WordPress, WooCommerce, Shopify, Wix, etc. are few choices for those who don't have the technical know-how or budget to create a custom website.
Here you can browse through an array of themes that can get you up in running almost instantly with very little technical knowledge. Additionally, these sites also offer extra options like plug-ins, email client, email ids etc.
Once you have solidified your name and registered your domain, it's time to craft a logo. You can find easily customizable logos online, but to stand out different you need to design differently. Play around with the initials of your business's name or create an image no one has seen before.
Take help of freelance designers for that, if required.
7. Make use of SEO
You're almost ready to begin building your online store. However, before you jump into it, you should understand the basics of search engine optimization so that you can optimize your site for Google and other search engines.
Learn about how good SEO profits your business but bringing in more traffic. There may be instances when a right set of keywords can do wonder to your landing page.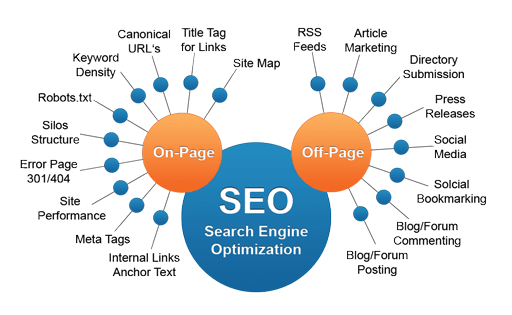 Take help of Google Keyword Planner Tool, SEMRush, etc. in finding the right keywords related to your product and surrounding trends. You can also create blogs and social media content around it.
8. Building your store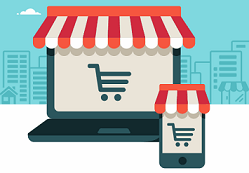 With a better understanding of search engine optimization, it's time to build out your store.
There are many critical elements like writing captivating product descriptions, shooting beautiful product photos, integrating easy one-click communication through emails, and several others.
After you're done planning on these elements, it is now time to launch your online store. The most important piece of advice ever given for an e-commerce business is this: Do not wait until you think it is perfect to launch.
You are going to need to constantly split-test and make changes -it's never going to be perfect. Don't let excuses or fear get in your way – you are never going to know if you have a viable online business unless you launch.
If you fail once, don't quit. Try again and again.
Some of the most successful entrepreneurs failed multiple times before ever experiencing a win.
9. Design a marketing plan.
You have a product and a website, now you need to figure out how you are going to put your offering in front of consumers who are likely to be interested in whatever it is that you are selling.
If you want to start generating sales immediately, launch a Facebook ads campaign that also includes Instagram. You can also use influencer marketing to drive conversions as soon as you launch.
Your marketing plan should also include long-term components like search engine optimization (SEO). You also need to focus on generating sales and revenue right out of the gate if you want to scale quickly.
Make sure you track everything. Set up your conversion metrics and goals so you know where every single sale originates from. The more data and information you have available, the more targeted your campaigns can become and the quicker you can grow.
10. Establish revenue goals
You can't go into this blind. You need to know your numbers. How much does your product cost, per unit, landed on your front door? What are your shipping costs, including all fulfillment components, such as staff, software, postage, etc.? What are your merchant processing fees?
All of these and more should be with you. You can either assign a team member to take care of this or do it yourself. Few entrepreneurs stick to daily numbers.
Your product has an expiration date, so hitting goals helps to ensure that you don't get stuck with unsellable inventory.
Also, look for ways to cut costs. As your sales volume increases, it can be a way to drastically increase your revenue. If you are doing a lot of volume in transactions, don't be afraid to negotiate a better rate with your processing company.
Every dollar saved is money that can be allocated to your marketing and advertising. Thus, helping to further grow your business.
11. Figure out your fulfillment and shipping
You need to decide if you are going to handle the order processing and fulfillment in-house. And a lot of that has to do with the type of product you are selling.
Some situations will require a third party shipping model, where you act as the order taker and a third party handles the fulfillment.
If you are selling smaller items, like phone cases, then in-house fulfillment becomes much easier. There are also several shipping and fulfillment solutions available in the market that integrates with almost everything.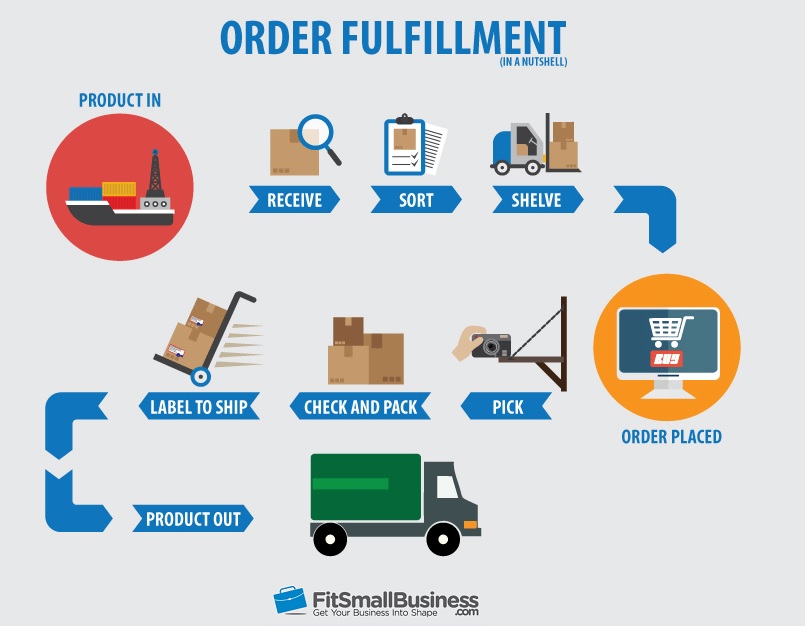 By following these essential steps you can easily lay the foundation for your dream e-commerce business. If selling products are what you are interested in, then keeping a doable approach is all you need.
Whatever it takes, never back down and you'll definitely see success in the future.