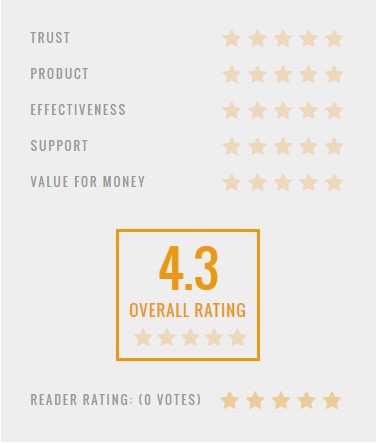 While most of my online marketing campaigns have a list building element associated with it, over the years I've noticed that one of the best ways to build a list is via blogging.
Blogging has a lot of advantages and chances are that you've already created not one, but multiple blogs.
Chances are that the blogging platform you chose was WordPress, simply because it's the most user-friendly, popular, and effective blogging platform out there.
Running a blog helps you publish your thoughts, or share someone else's thoughts, get good rankings in the search engines, and maximize revenue from all the free traffic out there. It also helps establish your brand and gives you a personality and a voice to reach people.
Unfortunately, blogging is a time-consuming and tedious process. Believe me, at one point I had over a hundred blogs. Maintaining a blog requires time and energy and it's not the most fun way to spend time in front of a computer.
Sure, if you love writing, then you can crank out posts every day but it can get tough at times.
That's where Speed Blogging comes into play.
Presently not been sold…
What is Speed Blogging?
It's a product created by Chris Record, who rose to fame with his Dark Post Profits course – which is an advanced training on how to run profitable Facebook ad campaigns in any niche imaginable.
Chris is known for releasing solid products and he has a brilliant team working with him to create these solid products.
Speed Blogging is a WordPress plugin and a Chrome extension which are meant to be used together to ramp up your blogging efforts and rapidly publish content on your blog.
How Does Speed Blogging Work?
The idea is really simple, but don't underestimate the power of the Chrome extension.
First, you install their plugin to your WordPress site. Simple and click-click.
Next, you install the Chrome extension which will show up as a 'SB' icon on your Chrome browser towards the right of the address bar.
Now if you're not using Chrome already, I highly recommend you do so. Not just for the extension, but generally. I spend about 95% of my online time on the Chrome browser and its the best browser out there. I've tried pretty much all the major ones.
The next step is pretty easy. You simply browse the web like you normally do. If you come across a piece of content (image, video, article) that you would like to share on your blog, simply click the SB icon and you can write a title, description, pick out the snippet that you want to post – and BAM! It's done.
You don't even have to log in to your WordPress admin area. It's linked automatically with your WordPress site.
Presently not been sold…