Hey folks, here I am with detailed inbox blueprint review and walkthrough of the launchpad system. I have been part of Lurn support (Anik's team) for 7 years and know every bit of questions, problems, and concerns inbox members have or face. Overall, the positive reviews members share are exciting.
Inbox Blueprint is an email marketing course created by one of the renowned marketers' named Anik Singal.
Being named as one of the Top 3 Young Entrepreneurs by Business Week Magazine, Anik Singal's proven email marketing, digital publishing, and event-based marketing strategies have generated him over $100 million in recent years.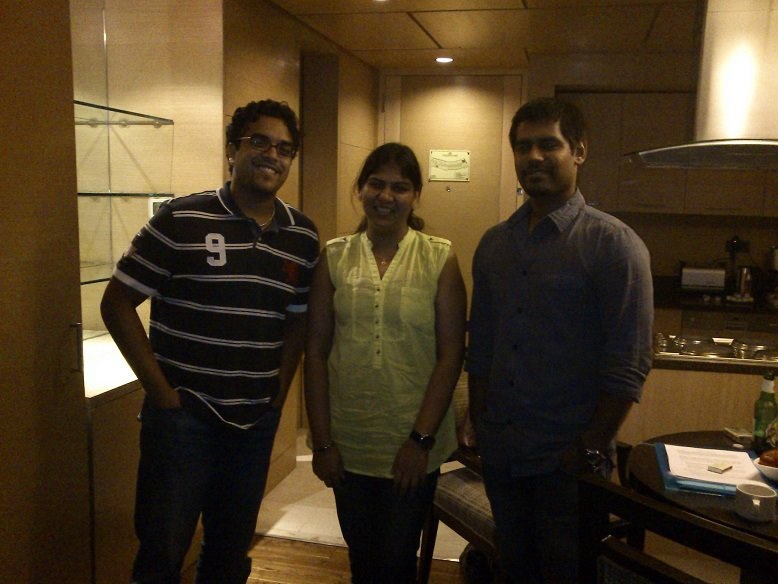 Working with Anik has been a great experience. He is energetic, motivated and focused towards his goals. Helping people worldwide to achieve success is what he wants from the core of his heart.
Just that you know, inbox blueprint was initially launched in 2014. Looking at its success and more enrollment requests from people worldwide, Anik launched version 2.0 in 2016 with updated videos, bonus pack and new launchpad technology. The content was all the same though.
What Is Inbox Blueprint All About?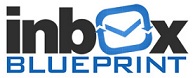 Inbox Blueprint (2018), as the name suggests, is a step-by-step blueprint (a training program) that teaches you how to make REAL money by sending emails to others.
(Has been created as a course containing videos, help sections, tools & resources to make learning smooth).
Now, the question is how and why will someone give you their email address, won't it lead to spam? Absolutely not!
The catch here is that you create a one-page website, called opt-in page, and offer something for free in return for their email address/contact information (basically known as a subscription). That is, once they agree to give you their email address, they are able to download, watch or listen to maybe an ebook, video or an audio, respectively.
Here is an example of how an opt-in page or opt-in box looks like and how you attract people to enter their name and email address for the download.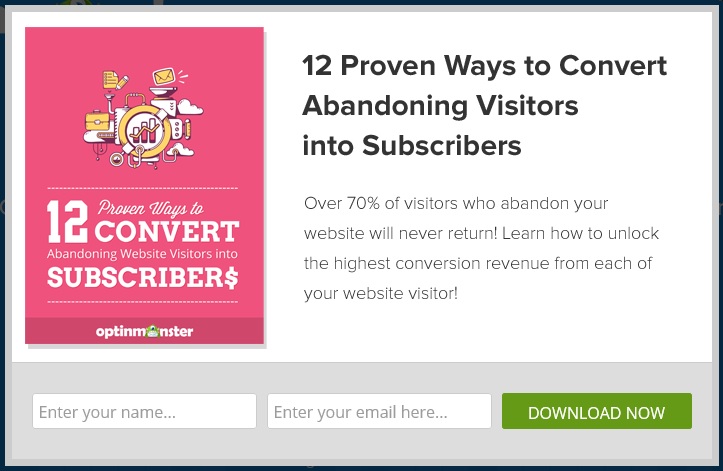 Isn't it interesting?
Is it for newbies?
Of course, it is! Inbox blueprint has been created keeping beginners and experienced in mind. Whether you are just starting or an expert who has a running business but looking forward to taking it to the next level, this program works perfectly for both.
What does it include?
Inbox blueprint (IB) course has been divided into total 9 modules, the LaunchPad software, and amazing bonuses.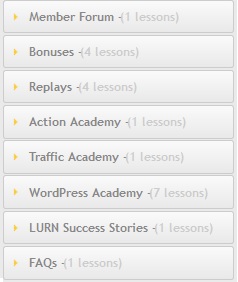 In addition, you have access to the "members-only community", where you can interact with other inbox members and expert coaches directly anytime.
Also, there is a series of the academy which teaches you how to drive traffic, create WordPress based websites and different ways to attract visitors to take action.
Apart from this, there is a section of frequently asked questions (FAQs), success stories of inbox members, and webinar replays. These are the recordings of LIVE Q&A sessions Anik and his expert coaches conduct each week.
Tip: If you join, do not miss these sessions. It includes tips, tricks, and secrets to succeeding. However, if in case you miss, there are replays you can watch anytime.
>> Click here to watch an upcoming webinar or to sign-up directly, click here. I have a bonus surprise if you enroll through my link. Email me at nisha.coach@gmail.com with your payment receipt.
Walk-through of the members area
Video in the process…

What about the LaunchPad technology? What is it?
Launchpad is a new technology created by Anik Singal and is the ONLY online tool that helps you automate your email marketing campaigns.
With LaunchPad, you can create either an opt-in page or a quiz page with just a few clicks. In addition, you can:
select a niche you want to market,
choose a product to promote based on your niche (you can promote products owned by someone else and make commissions per referral),
create an ebook to giveaway so you can build an email list,
design your opt-in page (a one-click process), and
create automated email series to send your email subscribers.
This is it! Click here for more detailed launchpad review. Let's understand how launchpad works in a quick demo video below.
A Quick LaunchPad Demo Video
Video in progress…
What all you need to be successful?
This is IMPORTANT! Before you make a decision, here are the investments that you actually require to make it work…
Access to inbox blueprint (cost has been mentioned below)
Access to SendLane autoresponder account (there is 30-days free trial followed by $9 a month charge)
A domain name based email address (you will learn how during the training)
Some funds to invest in traffic ($100-$200).
But do not worry. I have a BONUS SURPRISE for you if you sign-up for the program through my link here and then email at nisha.coach@gmail.com with your payment receipt.
What is the cost of Inbox Blueprint program?
There are 2 payment plans to choose from:
One time payment of $997.00
Paying $397.00 / month for 3 months
Any upsells? No!
My Surprise BONUSES
Apart from the list of bonuses Anik is offering to all his students on the purchase, there are a few (the only) bonuses I am offering…
A domain name of your choice (.com, .net, or .org – 1 year)
Traffic worth $100
Make sure you click on MY LINK to make payment as it gives me an affiliate credit. Once I have it, you will be eligible for my bonuses mentioned above.
To Conclude

I review inbox blueprint 5.0 out of 5.0 as it worked for me. Any proof? Yes, I have. In the past 6 months, 1100 people subscribed to my list (150 inactive) and I made almost $2k+ every month.
Believe me, it's a recurring income and there is no looking behind 🙂

Summary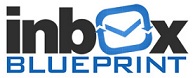 Author Rating





Product Name
Price
Product Availability