Domainer Elite is an online training program created by internet marketer Jamie Lewis to teach people how to buy and sell domain names and make profits.
Previously launched in January 2016, many people loved the way how they could buy domains for as little as $5-$10 USD and then sell them at almost 5-10 times higher price.
But it involved a lot of research and members had to put in lot of time to buy-sell; this is the reason why Domainer Elite Pro has been launched in March 2017.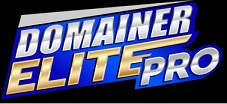 DomainerElite Pro (v 2.0) includes an upgraded software, step-by-step instructions, training and resources to buy and sell domains for huge profits. It is a complete course with an added software to ease your needs.
What improvements have been made to the software?
3 new criteria to the search capability has been added.
You can find premium domains, in addition to godaddy auctions.
Improved overall flexibility when using the software
A marketplace where you can list your domains for sale and actually sell them
Multi-tier Affiliate program
Expired Domains are now automatically updated.
You can advertise not only your domain names but your affiliate links as well.
But is it true? Can what Domainer Elite teaches really make people rich?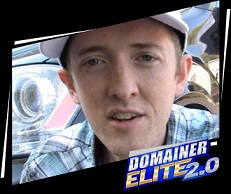 Jamie has been operating in and around the internet for many years and has become one of a select group that is known as Super Affiliates, who make money selling other people's products.
He also makes money selling his own products. Domainer Elite Pro is one of them.
If you delve around with the products that Jamie has developed himself what you find is that they can and do help people earn money online. On the flip side, there are a lot of people who have made nothing too.
In his favor, Jamie does appear to make money doing what he is trying to teach others to do.
In the Domainer Elite promo video, you will see Jamie trying to convince that you can make large amount of money by selling domains. Indeed, he makes it quite clear that with a little investment, you could make $5000, and you could continue doing this forever.
What's the idea behind Domainer Elite Pro?
This is simple. You pay Jamie a small price to get access to Domainer Elite Pro course and software to learn how to make money out of buying and selling the "real estate of the internet": domain names.
You learn about domain names,
Discover the various ways of obtaining the profitable domain names, and
Even get ideas for how you can sell them for a profit
All of this is true.
Why are domain names called internet real estate? Domain names are the names of websites. They are Uniform Resource Locators (URL), or more colloquially "website addresses".
And the purchase and sale of domain names is a well established business model from which people have been making money since the birth of the World Wide Web (www).
Domainer Elite course sets out to teach whoever buys it the ins and outs of these trades, and in so far as it goes the program is by no means a scam. It really helps people make money.
What you get?
What the Domainer Elite software does is allow people to find domains and sell them at a higher price. However, discovering domains which can be snapped up for as little as $9 and sold for $500 or even $1000 is not by any stretch of the imagination easy.
Most cool domains are already owned. All that the Domainer Elite software does is automates the process of discovering domains that are available.
If you do find an attractive domain name, you can PURCHASE them from places like from Godaddy.com, Name.com, NameCheap.com and then SELL via sites like Flippa or Sedo.
One good part part of Domainer Elite Pro is that it provides domain templates for product listings on Flippa listings which saves you doing it yourself.
The Domainer Elite training is made up of 12 training videos covering most aspects of the domain buying and selling business but principally how to find domains, how to buy them, and how to selling through outlets like Flippa.
They teach how to use keyword research to discover domains and then how to sell domains and even find brokers who can take this over for you.
One inspirational bit is Jamie's story of how he managed to sell one domain for $5000. Unfortunately, it does not mean you will be able to do something similar; it may take some time.

Insider Look!
The question is:

Can it help people make as much money as the puff and hype made out? It's a large question whose answer is determined by many things.
Merchants throughout history and just about every niche you can think of, have made money by buying a product (existing or PLR) and trying to sell it at a higher price in their own name. This is the same principle behind domain name sales.
Domain flipping, as it's known, is not new but its place in the internet gold rush does seem to have slipped quite dramatically.
Maybe this is because names are not actually as important as people at first think they are. Consider the names of the world's top companies by revenue. What really is the attraction of names like Walmart, State Grid, Samsung, Sinopec, Volkswagen, Shell, Toyota and even Apple?
My Final Verdict

Review & Rating: 3.5/5.0
Cost: Check here
Vendor: Jamie Lewis
Availability: From March 6th
Official Website: Click here
Refund Policy: 100% no-risk 30 days money back guarantee
Support: 24/7 *Within 48 Hours* (support@domainerelite.com)
Is Domainer Elite a key to riches? Possibly, but probably not.
Some people have obviously done well with buying and selling domains and Domainer Elite may hold some interest for this band, but for someone new to the idea of making money online it's unlikely to be the best option.
Good research at no cost is enough for most people to find an attractive domain name for their business. Why would they consider paying thousands of dollars.
Even if you happen upon a great domain name that happens to be available, it will take a lot of time and effort to sell it for a good amount of cash, on the basis that anything costing over $100 is very difficult to shift in the online space.
It may well be possible to make some money with the know-how gleaned from the Domainer Elite course but any promises that people can make a lot of money easily would be very difficult to satisfy without luck and a fair wind.