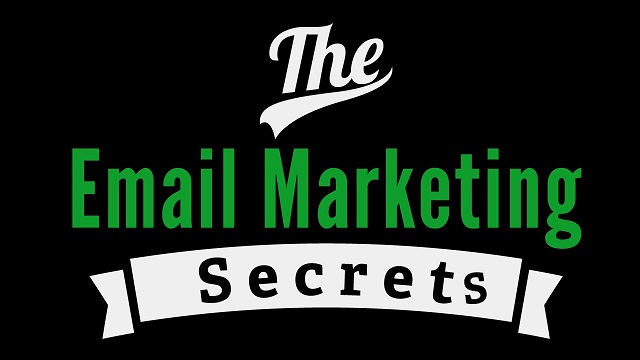 Email marketing is a major sales tool for the majority of marketers working in organizations all over the world.
It helps them to garner more attention for their products and services. Whether it is an e-commerce store or a professional blog, there are several benefits of using it. Like:
the ease of use,
quick turnaround time and
lesser technical requirements.
They make email marketing a sure-shot way to let you make a solid online presence.
Today, email marketing is used not only to give the best deals or invite new customers but also used to do follow-ups and maintain a conversation with the subscribers.
It has become a way to keep your business relationships stronger.
Apart from the conventional marketing techniques, a lot of emails that you see in your inbox follow a very simple and convenient way of communication.
Most of them use images or infographics.
But, this is just the ONE secret every marketer wishes to have in their marketing strategy.
Misinterpretation about Email Marketing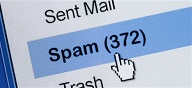 Many misinterpret email marketing only as a promotional tool. This is why many take it as a spam.
As a result of which, even the ones that matter to you find their way to the spam folder.
You might have heard marketers using terms like 'email blast' or 'email shoot'.
This sounds like a repeated radio ad or a pamphlet posted on the street walls. This also makes it appear like a war – to reach out to the most number of clients.
In short, you can say that where almost a couple of decades ago it wasn't easier to find new avenues in online marketing; today, sending emails has made that task a smooth walk.
With the rise of the start-ups and small to medium businesses, email marketing has found its spot in the right place.
What studies say?
A recent study conducted by few online marketing experts show:
more than 52% of companies and start-ups have increased their email marketing budget in a matter of few years.
a significant growth in the value of the orders placed by the customers by using email marketing.
an increase of about 17% in new customers gained through emails as compared to social media platforms.
This makes email marketing an effective tool that is easy to measure which makes it easier for marketers to understand where their actual sales are coming from.
Today, email marketing strategy makes sense for every online marketing team.
Therefore, the strategy should be managed efficiently so that it helps in maintaining a good conversation with your customers.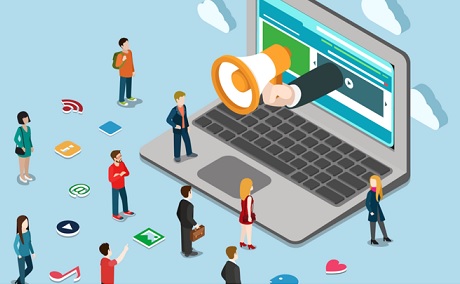 To run successful email marketing campaign is a challenge that no one has achieved. Yet improvisation and creative approach have helped many in getting their stats right.
Here are seven such amazing secrets that will help you improve your email marketing strategy, and of which others don't know much about.
1. Read the mind of your potential customers and get inside it.
While it may sound like a common idea, practicing it actually shows results. Remember that an email marketing strategy is only as good as the research behind it.
An e-commerce store marketer can study their client's business and understand their mind.
They get to know what their pain points are, what excites them, where do they find their victories and what ideas are they currently working on.
All these give an inside edge on what can be offered next and resolve their immediate needs.
This also helps to broaden the circle of customers and reach out for more prospective business connections.
Under a normal email marketing strategy, marketers send the mailers to their particular set of customers for the information that they have with them.
For example, an email campaign highlighting women's running shoes to male customers is an effortless exercise.
It can be worse if it tells the client or an email subscriber that you have no idea about their genuine needs provoking them to disregard future emails that you send.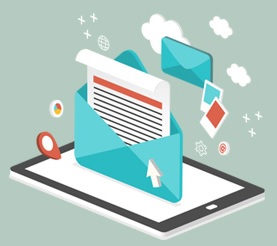 You can also track your potential customers over various interfaces and circle that information once again to make customized emails.
Whether online or in retail stores, it has become easy to track client behavior and profiles.
Take a note of the number of clicks, browsing behavior, or genuine purchases. This discloses a considerable measure about every individual.
Marketers use this data in making customized messages for their clients.
All things considered, these emails are important for the business as customized communication brings higher conversions.
2. To increase your open rate, use a real person's name in the 'From' field.
Studies reveal that to increase the email open rate a real person's name should be used in the sender's name.
Never use IDs like no-reply or services, instead go with the CEO or sales manager's name. A lot of start-ups adapt this game as they use their founder's name in special promotions.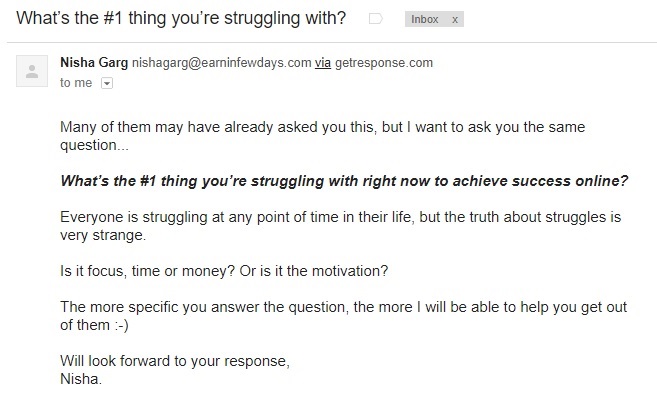 There could be times when your subscribers don't see the name of the site, application, or CEO in the sender field of an email.
Do you think would they even care about opening it?
On the off chance that at all it is able to beat their spam channels, it is likely that it won't register an image in their memory.
People have a tendency to not to try opening messages that they believe are from obscure individuals or brands they have never connected with.
As per a recent study, a 'from name' test demonstrated a 33% expansion in open rates, by utilizing a man's name and not a brand. But, it additionally brought about a 150% expansion in the unsubscribe list.
However, if your CEO or brand is popular then using its name is a good tactic to increase your open rate.
Also, make sure you use a common image along with the name to make it more recognizable. A trusted known name is a superior arrangement than irregular obscure email 'From' names.
Likewise, I use a common profile picture on all social networks, blogs, and video portals.
These days apart from the start-ups, bigger companies have also started to adopt this technique for a more personalized touch.
3. Make sure your content is clever to read
While your subject line might be at its best, the entire email should also be made interesting. Marketers make their clients inquisitive enough to open an email and read it.
If the email body content isn't good enough, it will guarantee future messages from the company gets deleted immediately.
Marketers create emails with a solid title that shares the message instantly.
The subject line of the email should have an unmistakable offer followed by the right amount of data (in case it is needed) and a very effective call to action.
A typical email should start with a solid opening line that makes an association with the receiver.
4. Your email should have an offering that would entice people to read it
Every day, more than 100 billion emails go out. Imagine the avalanche of spontaneous and spammy messages an individual has to see daily.
Do you think that he/she would read your email on this huge list?
There are slight chances if you include an offering in your mail.

You can offer your customers something extraordinary, something that would incite them to expect more emails from you.
This can be as in the form of profitable data like research papers, infographic or whitepapers.
It could even be an alluring set of deals on the bestsellers or money related temptations like discounts.
You can also try giving complimentary gifts, referral reward, more loyalty benefits etc.
5. If you're sending out emails consisting time-limits, do create a sense of urgency
An offer could be extraordinary but unless there's an end-date to it, no customer is going to whip out their wallets immediately.
An email that has the correct mix of a strong headline and an offer that makes a genuine feeling of urgency, along with a call to action that it is loud and clear; works out well in most of the situations.
To ensure your email communication moves them to act promptly, make time-bound offers. Add some info about what the offer was after it terminates.

Experiment with strategies like 'limited availability' offer or exceptional arrangements for the 'first 100 customers'. This influences clients to enjoy the open door while it keeps going.
6. Don't forget the social media sharing buttons – its where the people are
Incredible deals email inspires clients to share it with their friends and family who have comparative interests.
You can prompt them to do this by including social media sharing buttons near your highlights of the email or CTA.
It could be a tweetable statement, an enticing offer shareable on Facebook, or an adorable picture they can't avoid pinning.
Another extraordinary approach to guarantee better visibility of your email to even customers well beyond your mailing list is to incorporate a prominent, visible 'forward' button on your email.
This way, even if your targeted customer doesn't read it, you're assured that it will be going to someone who's interested in your products or services.
Thus, it opens a new door to prospective customers along with boosting sales.
Make them contrasting in color than rest of your mailer body so that it is discoverable.
7. Use triggered emails to increase your open rates by 50%
A study shows that most of the e-commerce sites suffer from abandoned carts on their websites.
In 2014 alone, these abandoned carts valued around three trillion dollars. Imagine all that business which could have benefitted companies.
A strategized email marketing campaign can help you bring back customers who browsed your website even if they did nothing and convert them into actual sales.
You can do this by sending triggered emails sent within few hours reminding them of the incomplete order.

50% are the chances that they will buy the entire cart or at least one or two items that they saved.
Triggered messages are those that you send seeing the way customers behave or profile information of your site guests or clients.
Open rates for triggered messages remain at around half, while CTRs are around 10%, which is almost double of that of the same old business messages.
This will surprise you to know that such triggered emails for abandoned shopping carts help companies earn about:
$15-$16 per email in case of fashion & lifestyle and
$1-$2 per email for a food & drinks.
The email body content is also crucial. Your email body should show a picture of an incomplete purchase.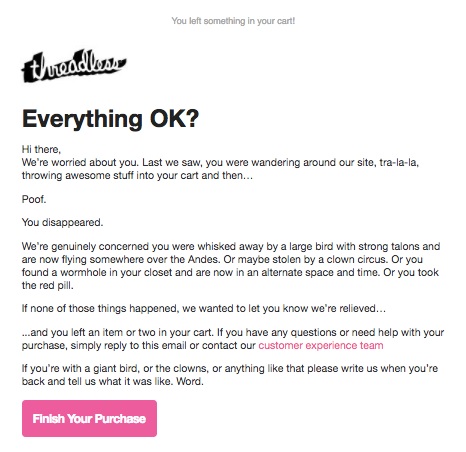 And also offer a noticeable button to guide the client to the item page to finish the exchange.
The message too should be straightforward.
A viable triggered email for abandoned shopping carts should be able to customize with the client's name.
Show the subtle elements of the item deserted in the cart. Add a link to go back along with pictures of the item deserted (I have removed the items from the picture above).
And a reasonable invitation to take action urging clients to recover the relinquished cart before it terminates.
Convey the message about relinquished cart in sets of 2 to 3 emails which will be followed by an arrangement of messages containing a little motivating force like a rebate or free delivery to lure a prompt buy.
You should also plan your email cycles and have an option to format them as per customer's movement.
To Conclude
If you haven't tried any of these email marketing techniques yet, then do it now!
These will definitely give you an edge over your competitors.
The trends of email marketing are always changing and there will always be newer ways to reach your goals.
Yet, you do need to try out these strategies and you'll definitely see a marginal growth in your customer list, sale and brand value.
Comment below if you have something to say 🙂